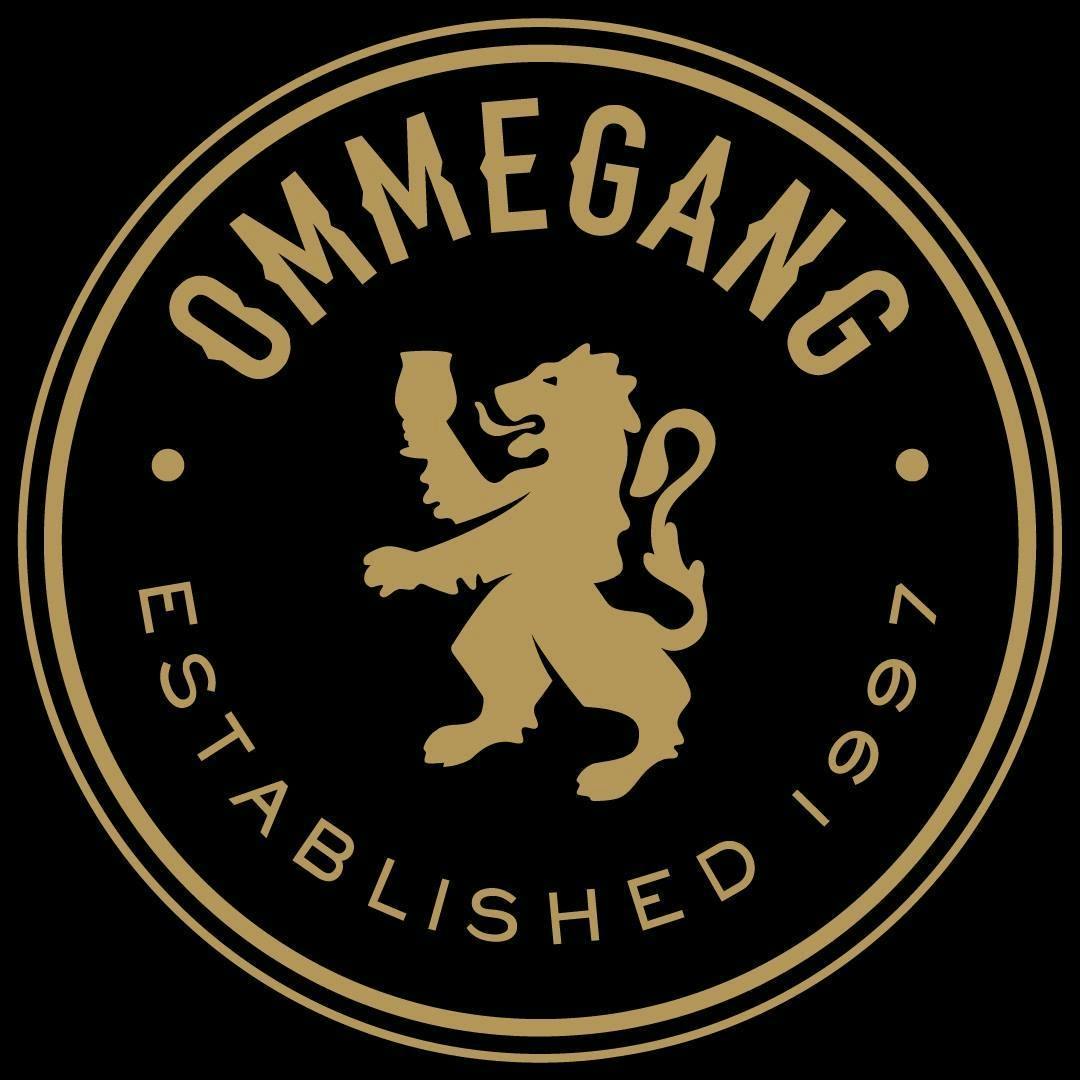 Ommegang Fruittanomyces 750ml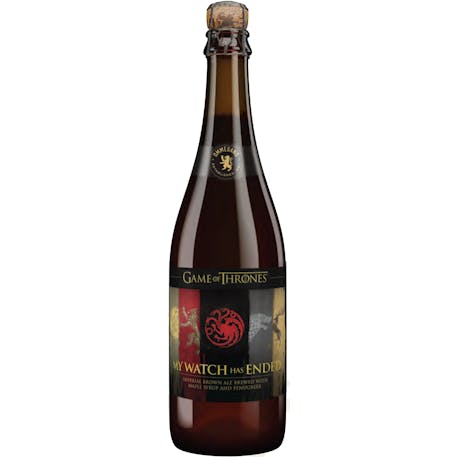 Ommegang Game Of Thrones My Watch Has Ended 14.9 oz.
After nearly a decade, Game of Thrones has come to an end, and My Watch Has Ended expresses the stat…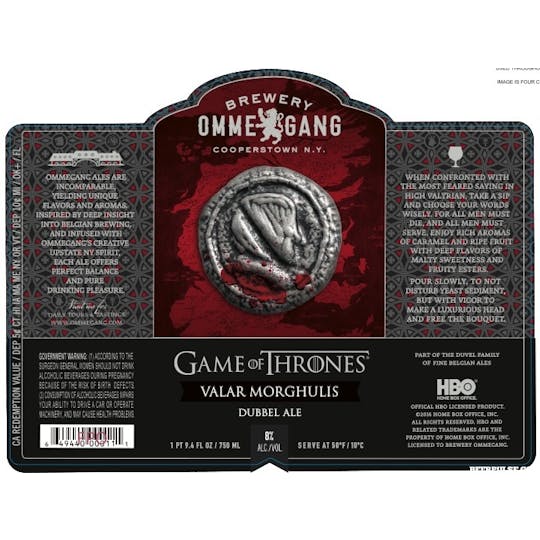 Ommegang Game Of Thrones Valar Morghulis Dubbel 750ml
Ommegang and HBO® announce the newest beer in the Game of Thrones® collaboration series. Through its…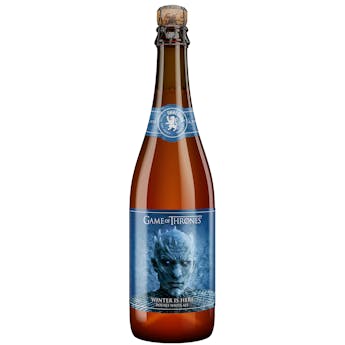 Ommegang Game Of Thrones Winter Is Here 750ml
Winter is Here is brewed with pilsner malt, white wheat malt, and soft red wheat flakes, hopped with…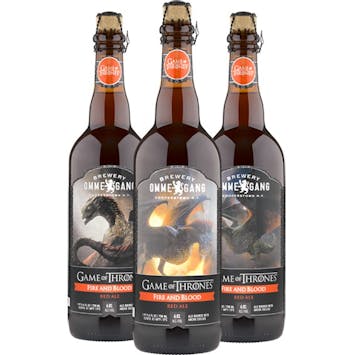 Ommegang Game of Thrones Fire & Blood 25 oz.
Fire and Blood has a deep, dark red hue with a persistent, creamy off-white head. Aromas of ripe fru…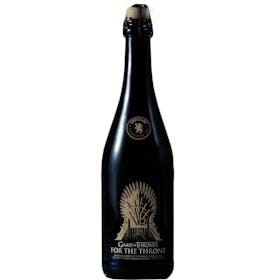 Ommegang Game of Thrones For The Throne 750ml
For the Throne pours a striking golden copper with a fluffy white head. Aromas of honeysuckle and to…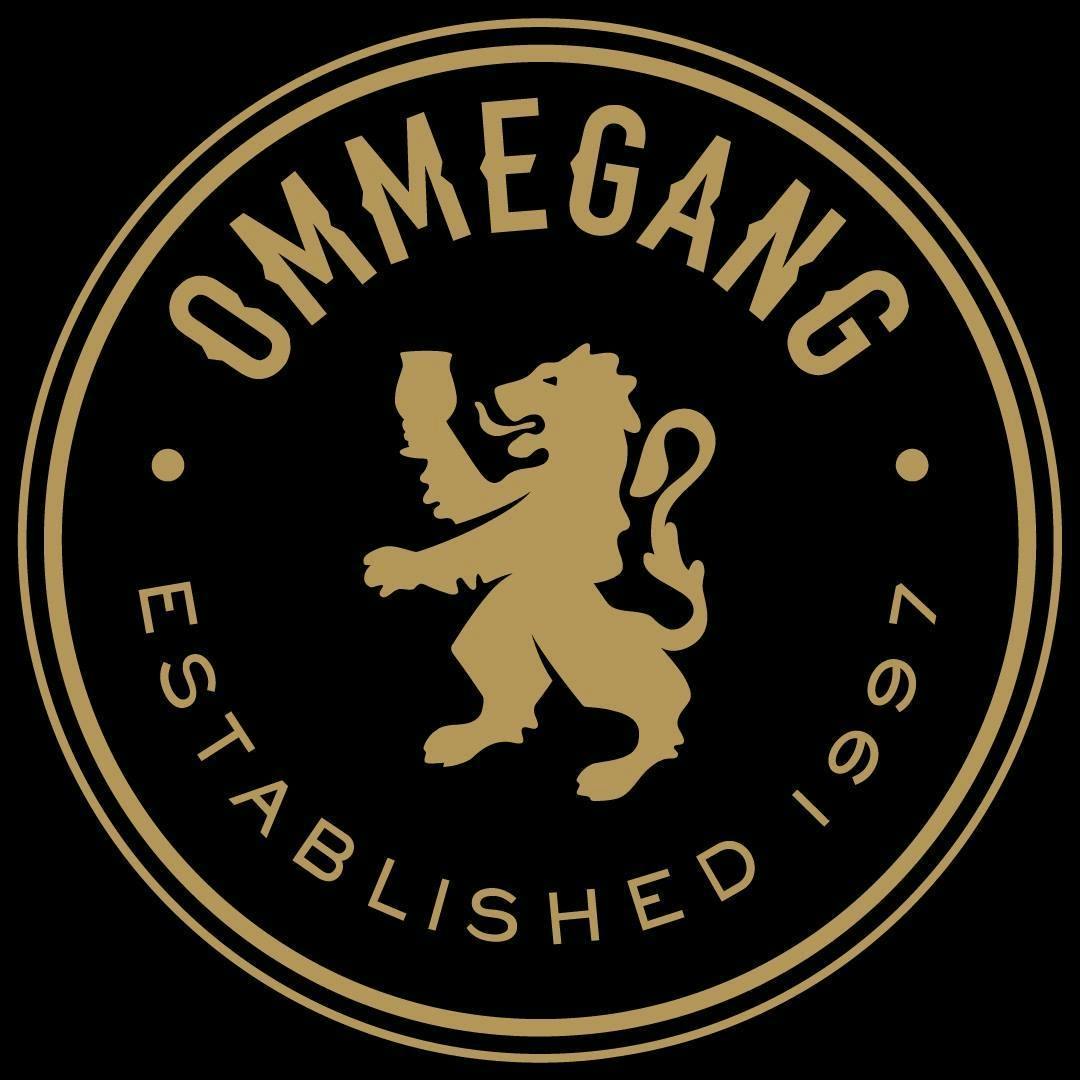 Ommegang Neon Rainbows 4 pack 16 oz. Can